As a vehicle service contract company, we have a lot of members driving cars with an insane amount of miles on them.
Just to give you an idea, we currently have 242 members who have over 285,000 miles on their cars!
That might seem like a lot, but it's nowhere near the limit of how many miles a car can drive.
To see the top, we need to travel backward in time to 1966, where a 25-year-old Irving Gordon had just had a bad experience with a brand new Chevy Corvair. After weighing his options, including whether or not to fix his Corvair, Gordon decided that enough was enough.
He decided it was time to get a new car, something that was more reliable. Gordon was looking to play it safe.
So, on June 30th 1966, Irv Gordon decided to make history, although he had no idea what he was getting into at the time.
On that fateful June day, Irv Gordon walked into the Volvoville of Huntington, New York and fell in love with a red Volvo P1800S after a test drive.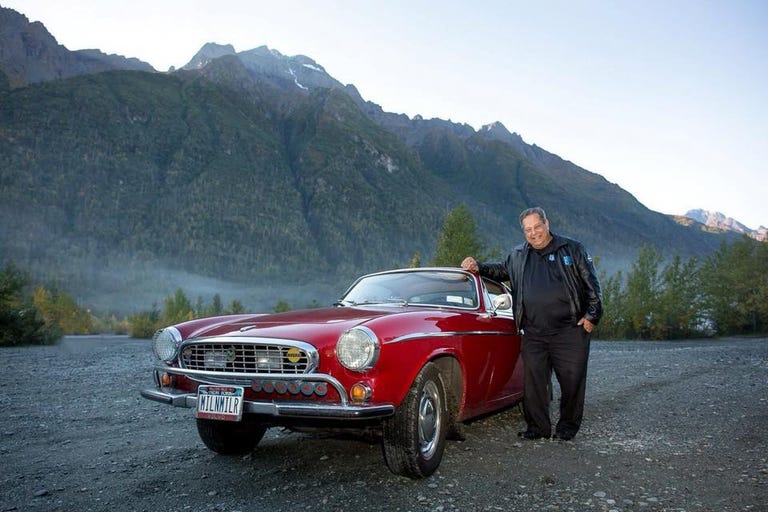 Although the sticker price of $4,150 was a bit of a shock, the high-school science teacher decided he needed to have it, even though the price tag was nearly as much as his yearly salary.
That day, Gordon borrowed some money from his dad, traded in his Corvair and drove into the sunset. According to Gordon, the first weekend he had the car he put over 1,500 miles on it.
Before long, he crossed the 250,000 mile mark. He wrote Volvo a short letter, to which they told him thank you.
When the odometer crossed 500,000, he wrote another.
And then a 1 million, yet another yet. This time, Volvo was a little more generous; as they gave him a brand-new 780 coupe, which he drove for 450,000 miles and sold.
As of 2018, Irv Gordon had driven his original red P1800S over 3 million miles.
This Associated Press spot from 2013 will give you more of the story, from Irv's perspective of course. Now, I don't know about you, but seeing that beauty in motion is pure poetry.
Irv's journey naturally invites a few questions. Namely, what's the limit on how many miles you can drive a car?
Or the more practical "how many miles on a car is too many?"
If you're like me, these are the kinds of questions you might want answered. If you asked Irv, I'm sure he's say anywhere beneath 3 million is great.
But just because Irv got over 3 million miles out of his Volvo doesn't mean you will. For the mere mortals among us, how many miles is too many?
There's no "right" answer to this question, but I'll be damned if I don't try.
Why Is This A Debate In The First Place?
I went ahead and got the ball rolling with a very unscientific poll of my brother-in-law and sister. With absolutely no provocation whatsoever I asked them how many miles was too many.
It seemed like a simple enough question.
"I wouldn't buy anything with over 75,000 miles" my sister said. "But it really depends on the car"
"I think I'd buy something with up to 150,000" replied my brother-in-law.
Within about 2 minutes they were going back and forth in a fairly spirited discussion.
"Some cars really suck" said my sister, who launched into a spirited tirade about the forest green 4 door Honda Accord she had when we were teenagers.
That Honda ended up essentially rotting on the street because it was unbelievable unreliable, by the way.
"But, Shirley bought her Honda Pilot with 125,000 miles and it's doing great at like 210,000" my brother in law countered.
"So maybe old cars don't last"
That quick, 5 minute conversation serves as good context for the crux of the debate most people are having when they ask this question. In my humble opinion, people ask this question because there are so many different variables that affect how many miles is too many.
Of course, the big things that always come to mind first make / model, and perhaps vehicle age as a distant 3rd.
But it goes deeper than that.
Any Florida mechanic will tell you that "Florida miles are different than New England miles which are different from Midwestern miles".
The debate really centers around the variables, because there are so many of them that there isn't one cut and dried answer. Different cars in different climates with different driving patterns are different even with the same mileage.
Where one car might be a great buy at 100,000, another might be a moneypit at 75,000.
I'll let you use your imagination on which cars might fall into that second group.
Which naturally, invites the first question we'll need to answer in order to figure out how many miles a car SHOULD have.
"How many miles is too many miles?" has to be asked at least once.
Your Car Has Too Many Miles When It Starts Encountering Frequent Mechanical Problems
Here's the truth: there is no one sized fits all answer to how many miles is too many. It's just a measurement of how far your car has driven and ignores the myriad of other factors that affect how long your car's lifespan should be.
As I've already said, different cars begin to break down at different mileages. While you might have a vehicle service contract that pays for 100% of the cost of your car breaking down (for up to 125,000 miles) at some point, your car is going to get more expensive to repair then it's worth.
Once your car gets to this point, that's when you have too many miles.
Yeah, I'm sure that's the non-answer you were looking for.
Luckily, this isn't the answer I'm going to leave you with, though. I have a fairly simple 6 step process that you can use to figure out if the car you're looking at buying (or perhaps selling, if you want to upgrade) has too many miles.
To Find Out If Your Car Has Too Many Miles, Follow This 6 Step Process
1: How Many Of Those Miles Are Highway Miles? How Many Are City Miles?
If you're buying a car, you've probably heard the city miles vs. highway miles bit repeated 150 times.
"These 200,000 miles were all highway miles I promise! She'll keep going forever!"
There's plenty of truth to this statement – because highway miles are considerably easier on your car than city miles are. Ideally you want a car with more highway miles than city miles.
Rather than going all in on this, I'll let Doug Demuro do the heavy lifting here and explain the difference between highway and city miles.
There's no question that highway and city miles affect a car in different ways. In city driving, for instance, vehicles are constantly stopping and starting, which means they use more fuel. City driving also typically involves rough roads and potholes, giving a car's suspension more of a workout. On the highway, roads are smoother but speeds are higher, which means the engine is constantly working and never at rest.

So which is easier on a car? The answer is highway driving. While it might seem like the low speeds and occasional idling associated with city driving are easier on a car than high-velocity highway travel, the truth is exactly the opposite.

One reason is that city driving has a wide range of varying road conditions. While most highways are fairly smooth, city roads can be pockmarked, potholed, and full of all types of issues and problems that you'll never encounter on a highway, from rocks to speed bumps. The jarring ride gives the suspension a workout, and the same goes for other parts of a city-driven car as it bounces around on the street.-Advertisement-

Stopping and starting are also very taxing on most cars. While an engine will typically sit at one cruising speed on the highway, city driving requires constant speeding up and slowing down. The result is that a city-driven car's engine is constantly working, as are the brakes and the transmission.
There are a few good ways to tell if your car has more highway miles than city miles.
My personal favorite is to turn the car on, and check the average speed indicator if you have a newer car. Check your vehicle's handbook to figure out exactly how to check the setting itself. For my car, it's only a few clicks on the steering wheel's trip indicator, before I'm able to pull up the average speed.
The higher your average speed, the better because that means your car has driven more highway miles as opposed to stop and go miles.
Or maybe you just speed a lot. Who knows?
You can also look at the odometer reading if this isn't an option. A car with 60,000 miles on it in 2 years is probably not a car that has done a lot of city driving. For reference to get to 60,000 miles at the average city speed of 35 MPH would take you approximately 71.5 days of continuous driving over 2 years.
Another way to tell is to check the body of a high-mileage car. Are there any dents? Any wheel curb rash? Are there any scrapes? If the answer to all of these questions is no, then the car probably hasn't spent much of its life in the city, where it would be subject to parking lots, curbs and other drivers.
2: Is The Car Well Maintained?
Mileage isn't the only thing to take into account when looking at a used car. The overall condition of the vehicle and service records are also invaluable indicators on whether a car is a good buy or not.
Start with the condition of a vehicle. A car that was well taken care of should show it in both the interior and the exterior. Badly maintained interiors and exteriors might indicate that the owner didn't put a lot of effort into keeping the vehicle in good shape.
On the other hand, carefully maintained interiors and exteriors might show that the owner was dedicated to keeping the car in good shape and also performed regular maintenance. This type of owner might also keep more thorough maintenance records showing service intervals from oil changes to brake jobs.
One smart habit when you're used car shopping is to research the service intervals for your chosen model to find out what typically needs to be done at certain mileage levels. You can use these as a checklist when you talk to the owner and look over maintenance records.
3: Are There Any Accidents On Record?
4: Where Was The Car Driven?
5: Is It A Reliable Make Or Model?
6: How Do You Plan To Drive It?
How many miles is too many?
Is 200,000 miles a lot for a car
How many miles should a car have every year?
Should I Buy A Car Over 100,000 Miles?
Should I buy a car over 150,000 miles?